The Shop is Temporily Offline while a new site is updated
We Apologise for any inconvience caused
Please call 01305 269741 Monday - Friday 9am - 5pm
Did you know that you can also place telephone orders? The number is 01305 269741.
Don't hesitate to use it if you have any questions.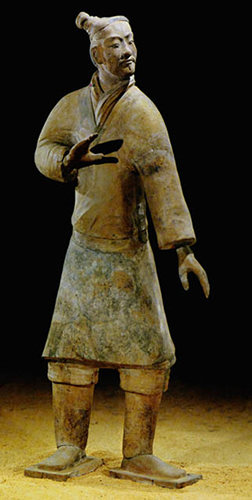 Visit the Terracotta Warriors Museum and Shop - Speciality Gifts in Dorchester
The Terracotta Warriors Museum in Dorchester, Dorset, is one of the only museums outside China exclusively dedicated to the amazing Terracotta Warriors. All the terracotta warriors displayed in the museum have been specially made for exhibition by the technicians of the Lintong Museum Cultural Relic Workshop, Xian, China, as well as workshops of the China National Arts & Crafts Corporation, Xian.
High East Street, Dorchester, Dorset, DT1 1JU. 01305 266040.